ROOTED In THE BLUES
© 2016 Dixiefrog Records – DFGCD8791
After recording his Hound Dog Taylor Tribute album in 2011, Guy Verlinde now presents this high-energy album with 11 originals in that same tradition and spirit with a contemporary sound. .
GUY VERLINDE & THE MIGHTY GATORS
is Belgium's most popular blues band, consistently delivering high-energy shows with genuine foot stompin' blues music. This band carries on the traditions of American blues masters from the Mississippi Delta to Chicago's Southside. Guy Verlinde & the Mighty Gators always succeed in bringing the crowd to the dance floor with their tight, groovy, honest riffs and licks. He says: "In a world of plastic and virtuality, people want real things." Guy is not only an excellent musician and singer, but also an all-round entertainer, backed by his solid band "The Mighty Gators". It does not matter for whom he plays or where he performs, people always start shaking their asses and having a mighty good time, when Guy Verlinde & The Mighty Gators are on stage. Laissez le Bon Ton Rouler!!!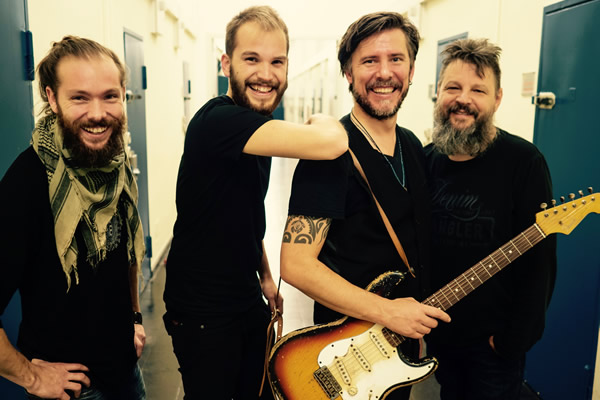 *******LINE UP*******
Guy Verlinde: vocals, slide guitar & harmonica
Stijn Bervoets: guitar
Karl zosel: bass
Benoit Maddens: drums
GUY VERLINDE & THE MIGHTY GATORS ON YOUTUBE