Voted Best Live Act
4th Place European Blues Awards
Winner Belgian Blues Awards
MUSIC
ALL IS FORGIVEN © 2019 R&S Music - R&SCD02
A very personal acoustic album where Guy Verlinde establishes himself as a great storyteller, who paints with words & sound. Many know him from his energetic performances, but on this acoustic album, he shares in 11 originals his most intimate feelings & reflections on life.
SOLO
It all started for Guy Verlinde with an acoustic guitar & a blues harp. Although he never picked cotton on the fields, he surely had his share of bad luck and trouble. You can hear these feelings and thoughts in his original contemporary acoustic blues songs, with deep roots ranging from Flanders' clay, over the Mississippi Delta to the swamps of Louisiana. During his One Man Band shows Guy Verlinde takes his audience back to the roots of his musical career and plays a variety of resonator guitars, a Weissenborn guitar, some harmonicas, while using an old suitcase as a kick drum.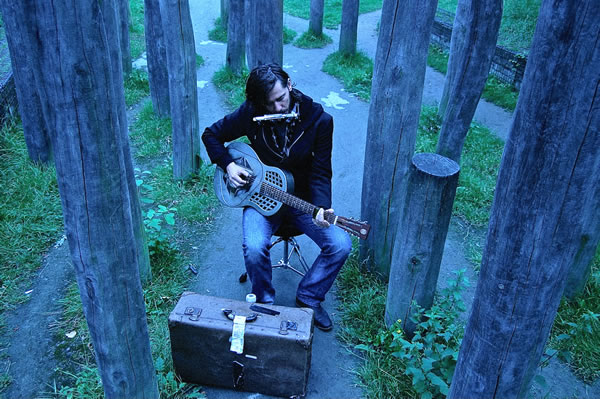 VIDEO