Voted Best Live Act
4th Place European Blues Awards
Winner Belgian Blues Awards
Music Hound Dog Taylor
2012 © Copyright Dixiefrog Records –DFGCD8718 "Hound Dog Taylor & the Houserockers were all about rhythm and groove. Guy Verlinde pays tribute to his slide guitar hero & inspiration by playing his music in the same setting as he did. This album and video's are a perfect alternative to recapture the magic of a Hound Dog Taylor concert."
GUY VERLINDE & THE HOUSEROCKERS
In 2011 Guy Verlinde recorded his Hound Dog Taylor tribute album, in which he honored the Chicago slide guitar legend by playing his music in the same setting and style as the master himself. Today, the band sounds tighter than ever and over the years it has acquired its own identity and sound. In 2017 they release their album "How How How", original songs within the same tradition, the sound and energy of Hound Dog Taylor.
With Guy and his Houserockers on the stage, people always take part in a wild blues party with a mix of old school Chicago style and contemporary sounds you can hear with artists like The Black Keys, Jon Spencer Blues Explosion, Seasick Steve, ...
All songs are played in the key of C, with 2 fat soundin' guitars and a quirky drum.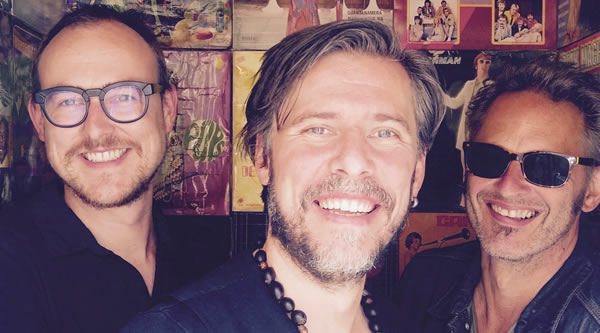 *******LINE UP*******
Guy Verlinde: vocals & slide guitar
Richard van Bergen: rhythm guitar (Shiner Twins, Dede Priest, …)
Erik "King Berik" Heirman: drums (Studebaker John, Super Chikan, …)
WATCH & DOWNLOAD 11 VIDEOS OF PLAYS HOUND DOG TAYLOR
As a proud owner of the official album " Guy Plays Hound Dog Taylor" you can watch & download the videos of all 11 tracks on the album. Please enter your personal code, you find on the inside of the CD booklet:
THE HOUSEROCKERS ON YOUTUBE