VISIT WEBSHOP
GUY VERLINDE DUO
The past decade, Guy Verlinde has dominated the Belgian blues scene and toured all over Europe with his band The Mighty Gators. He recorded 12 albums in 11 years and played at the most prestigious festivals & clubs, like Blues Peer, the Ancienne Belgique, De Roma, Cognac Blues Passions, Moulin Blues Ospel, Vienna Blues Spring Festival, OLT Rivierenhof ... where he shared the bill with many of his heroes: B.B. King, John Fogerty, Tony Joe White, Santana, John Hiatt, Canned Heat, Jeff Beck, ...
Most people know Guy Verlinde as an energetic performer, but nowadays he explores his acoustic and intimate side. His new songs transcend the blues and show he also masters the traditional Americana & singer-songwriter genres. His shows are filled with stories & songs about love, loss, hope, resurrection and the positive power of music.
During those concerts, he is assisted by the young talented musician Oliver Vander Bauwede on harmonica, acoustic guitar & lap steel, who is a versatile harmonica player and goes much further than the traditional blues licks. Influenced by his teacher Steven De bruyn (El Fish, The Rhythm Junks), he explores diverse musical styles and studies jazz harmonica at the Brussels Conservatory.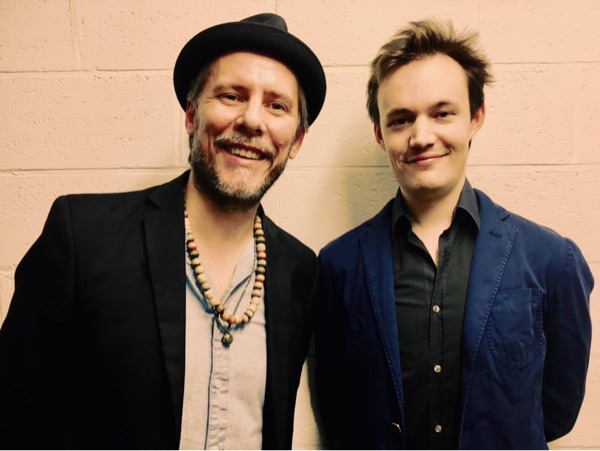 VIDEO