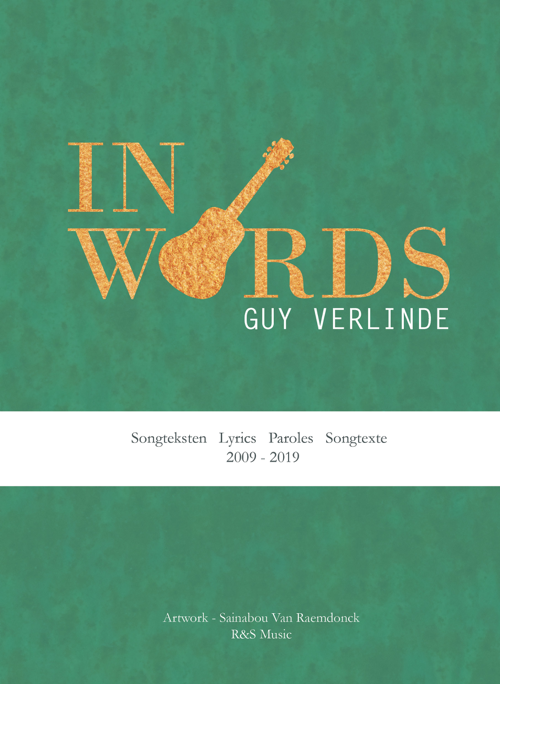 Between 2009 and 2019 the Belgian blues & roots musician Guy Verlinde released 11 albums. He now looks back on this extraordinarily fruitful period with the songbook IN WORDS, for which he selected the lyrics of 50 songs. He searched for lyrics that stand on their own without their music. Often words without music lose their power or magic because together both forms of expression reinforce each other.
This book has been beautifully illustrated with drawings by Sainabou Van Raemdonck. Since 2011 she has worked together regularly with Guy for the photography and artwork of his albums. And as Guy Verlinde is a musician who tours all over Europe and therefore has an international fan base, he wrote a preface in Dutch, English, French and German. The reader can also listen to all songs recorded in the book in the same order in the Spotify Playlist "Guy Verlinde In Words".
A portion of the proceeds from the sale of this book will be donated to FALU AID to support young people and families in The Gambia.
Features
Softcover (300gr Munken White)
112 pages (115gr Munken White)
A5 size
Preface (in 4 languages)
50 Lyrics (in English)
18 illustrations
Chapters
My Roots & Blues (7 lyrics)
Love Gone Wrong (7 lyrics)
Love Gone Right (7 lyrics)
Consolation & Loss (6 lyrics)
War & Protest (7 lyrics)
Empowerment & Resurrection (17 lyrics)
SOME OF THE illustrations